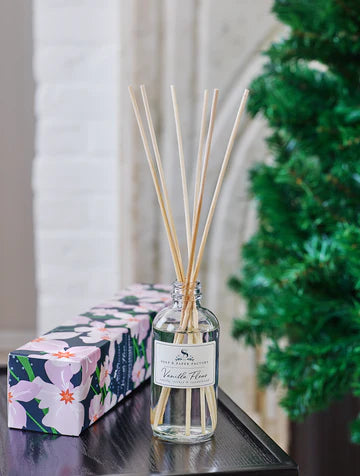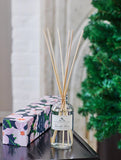 Vanilla Fleur Reed Diffuser
Our petite Reed diffuser offers simple, chic design & adds a pop to your home decor while its gorgeous formulation will permeate the air with the magic of Vanilla Fleur! Sultry notes of Sandalwood, Orchid & Vanilla bean fill the air and intoxicate the senses! 

Insert the reeds into the bottle, then flip the reeds and reinsert. Splay the reeds, and place bottle in safe place away from pets and children. Keep the black cap if you would like to close the bottle from time to time. This diffuser will last up to 6 months, and is perfect for smaller spaces. 
Our diffusers are made without alcohol, phthalates or parabens. Our formulation is VOC-compliant, never tested on animals and vegan. Made in the USA. Reeds are made from Rattan.