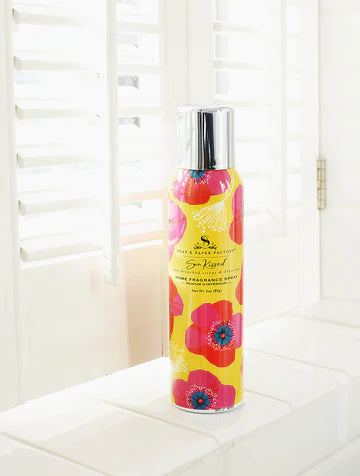 Sun Kissed Room Spray
Notes: Sun-drenched Citrus & Blossoms

Loaded with positive vibes, Sun Kissed is meticulously blended with notes of sun-drenched citrus & bushels of bright blossoms.

Infuse your space with sunshine and happiness every day!
Our Home Fragrance Spray is high octane (pressurized) and totally aerosol-free.
This excellent spray is also great for cars & offices, any room that needs a little sunshine! Safe for use as personal fragrance, too!!
All of our Home Fragrance Sprays are free from parabens, phthalates, petrochemicals and dyes. Our formulation is vegan, NEVER tested on animals, and made in the USA.