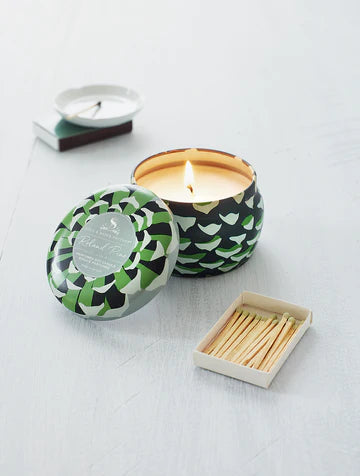 Roland Pine Small Tin Soy Candle
Notes: Forest Fresh Pine & Crisp Fir

And our candle tins? Well, Shannon has given them a mathematical twist by using nature's own Fibonacci Sequence to create a beautiful festive pattern. Nature truly is incredible! These tins are perfect for travel, so take Roland Pine with you on all your adventures.

Trim wick to 1/4 inch before each lighting. For best results, burn 4 hours at a time. Allow to cool before relighting.

Roland Pine Small Tin Soy Candle is made with pure soy wax (sourced here in the USA), and cotton wick. It is free from parabens, phthalates, petrochemicals and dyes. This gorgeous soy candle is vegan, never tested on animals and made in the USA!