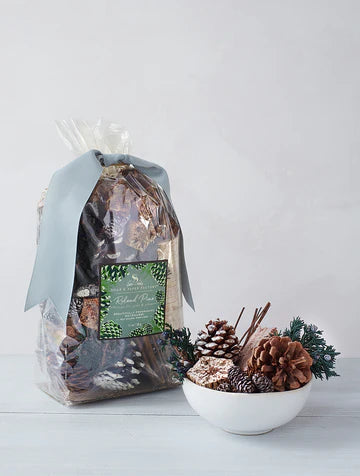 Roland Pine Potpourri
Be transported to the woods with this gorgeous woodland potpourri! It's so beautiful, you'd think Roland had hand-crafted it himself.
Huge pine cones, big pieces of birch bark and juniper sprigs bring the outdoors in and create an incredible aroma. It's all natural, too—no dried fruit in sight!
It even comes with a clear cello bag and a custom ribbon, so it's the perfect gift. Plus, for added freshness, you can use our Roland Pine Fragrance Oil to give it a boost. This potpourri is so special, it's good for life!
Made in the USA, and is free from parabens, phthalates and petrochemicals.