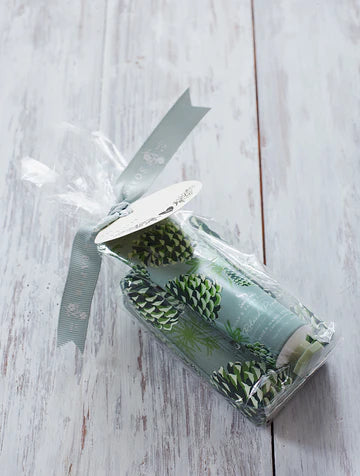 Roland Pine Soap + Lotion Set
Limited stock is still available HERE. Roland Pine Hand Cream & Soap Gift Set is the perfect pairing! For Roland Pine Lovers, this is heaven on earth! Our 5oz Shea Soap is gentle, packed with Shea Butter, and super bubbly. Roland Pine Hand Cream is packed with vitamins and minerals to keep your skin baby-soft, but best of all it's packed with Roland Pine! It's just a gorgeous fragrance and will linger for hours. Each set is tied with a grosgrain ribbon and a "TO/FROM" tag, this is the BEST gift to give! 

This sweet lil' gift set  is free from parabens, phthalates and petrochemicals. Our formulation is vegan, NEVER tested on animals, and made in the USA.