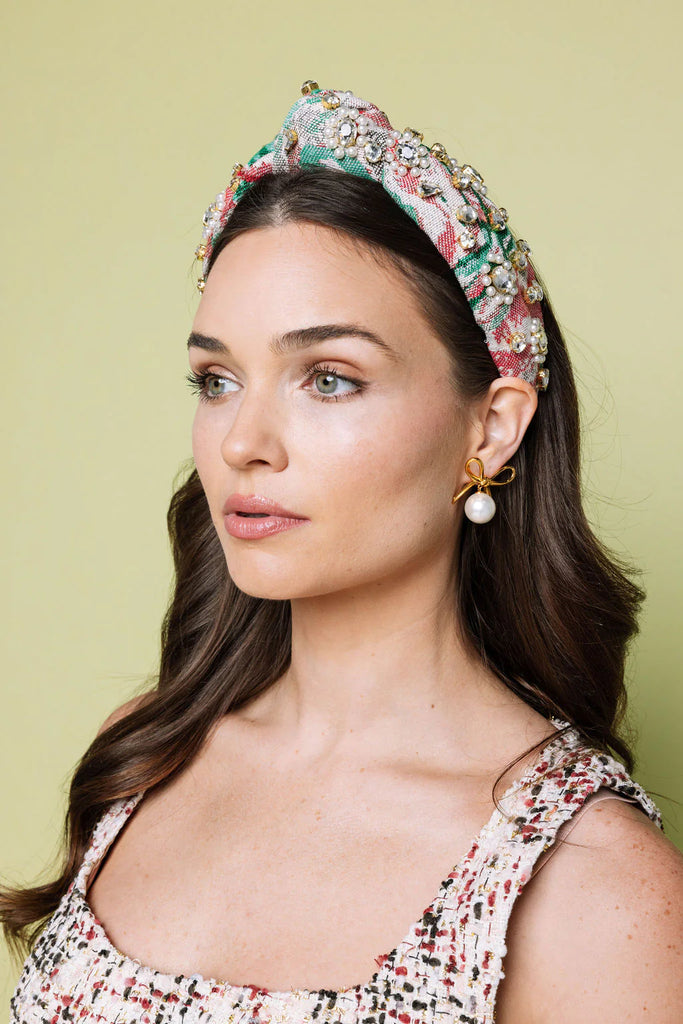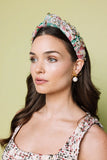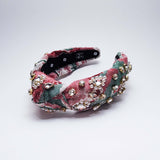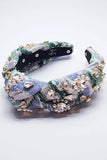 HELLO EDIE // Jacquard Geode Embellished Headband
This Jacquard Geode Embellished Knot is a stylish headband that will add a touch of glamour to any outfit. The fabric is jacquard geode styled and is embellished with pearls and gemstones for a luxurious look. The knot style ensures a secure fit and adds a unique touch to your look.

This headband is perfect for any occasion, from a day at the office to a night out. It's sure to make a statement and will be sure to turn heads. With its timeless design, this headband is sure to become a wardrobe staple.