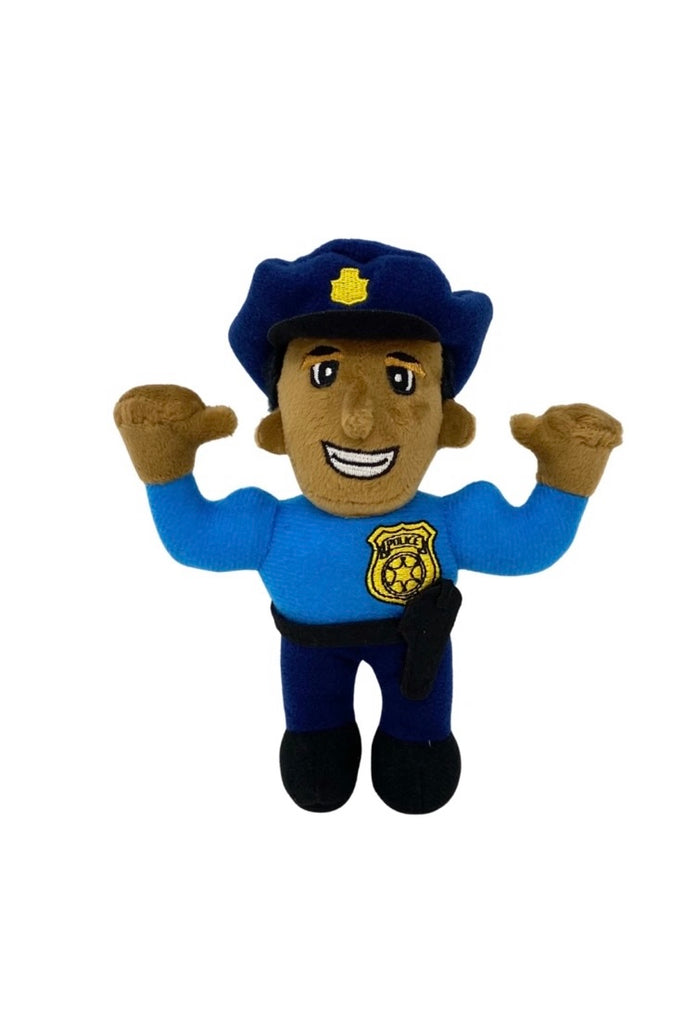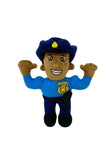 First Responder Officer Wells
Each mascot is removable with a clip on, clip off feature, enabling you to change out the pacifier, mascot or even the function of the product. Once you've retired your baby from a pacifier, you can clip the Gamezies mascot onto a keychain or backpack or just use it as a forever toy or even a Christmas ornament.

We know you're busy so we've made our products easy to clean. For best results, follow the below instructions.

Plush toy: wash plush product in cold water on the gentle cycle in a linen bag. Use low tumble or air dry for the best results.
Pacifier: wash gently with warm water and soap.
Pacifier is recommended for newborns and/or babies without teeth and is not recommended for teething. The plush product is great for all ages! Measures 6.5" L x 4" W. Imported.

Each Gamezies product is created in accordance with the Consumer Product Safety Improvement Act (CPSIA) and is pull tested. By using the highest level of materials, we ensure our products meet our own safety levels and all applicable standards. All products are thoroughly safety tested and are free of chemicals such as BPA, lead and Phthalates. The easy to attach pacifiers are made with medical-grade, latex-free silicone.